World-Class American Waygu
North 40 Farms raises Angus x Waygu Beef in America's heartland.

Our Angus Cattle herd has been in the family for 5 generations located in the center of the Great Plains Region. We've been raising and harvesting quality beef for almost 100 years.
American Wagyu Ribeye Steak
The favorite steak by many; known for the prized flavor, tenderness, and ease of preparation.
This steak is packed with a buttery flavored, rich marbling. A simple dash of salt and pepper is all that's needed. A great option for the grill!
100% Natural. No Added Hormones.
Individually Packaged, Ships Frozen.
Large and Small Sizes Available (.8" - 1.2").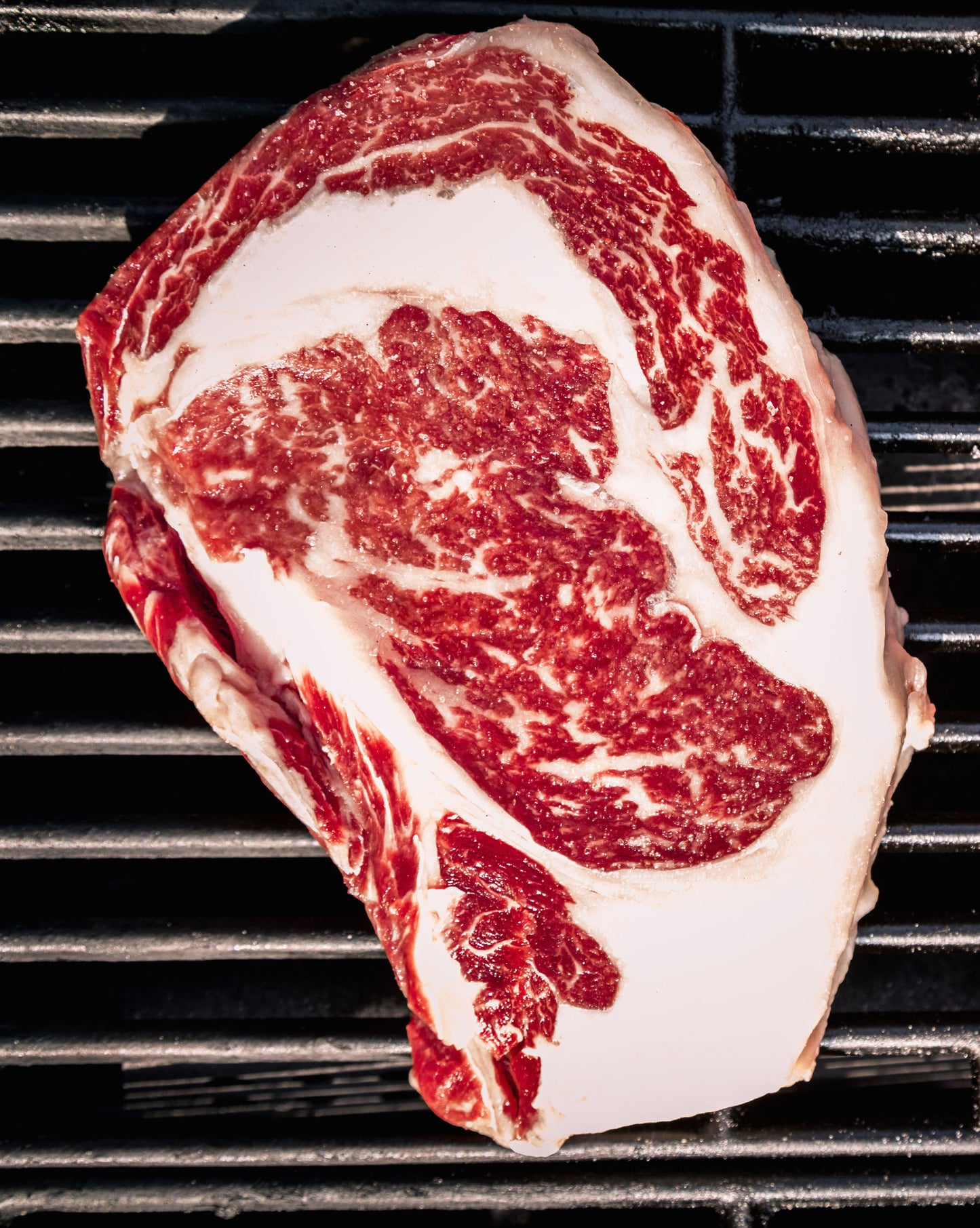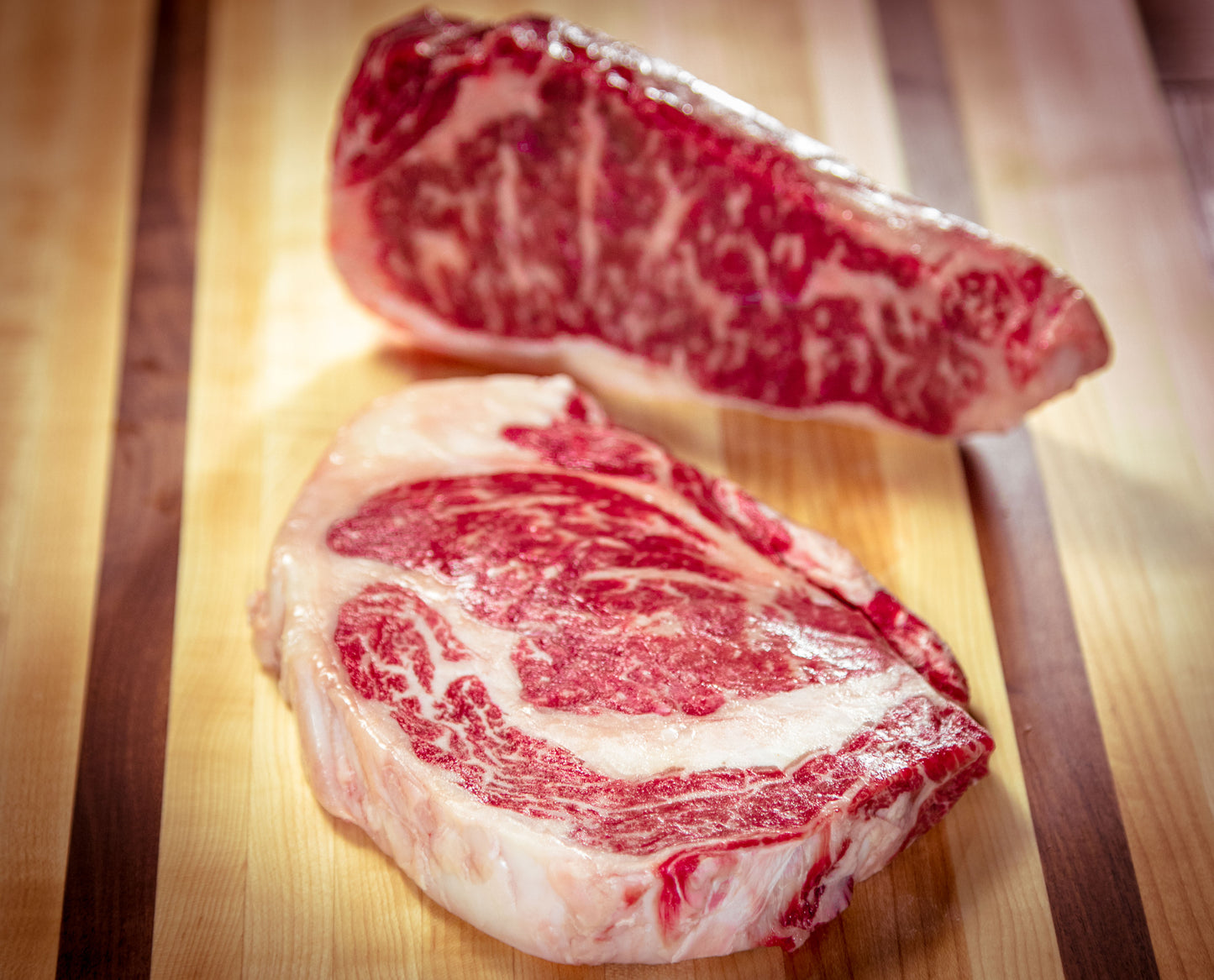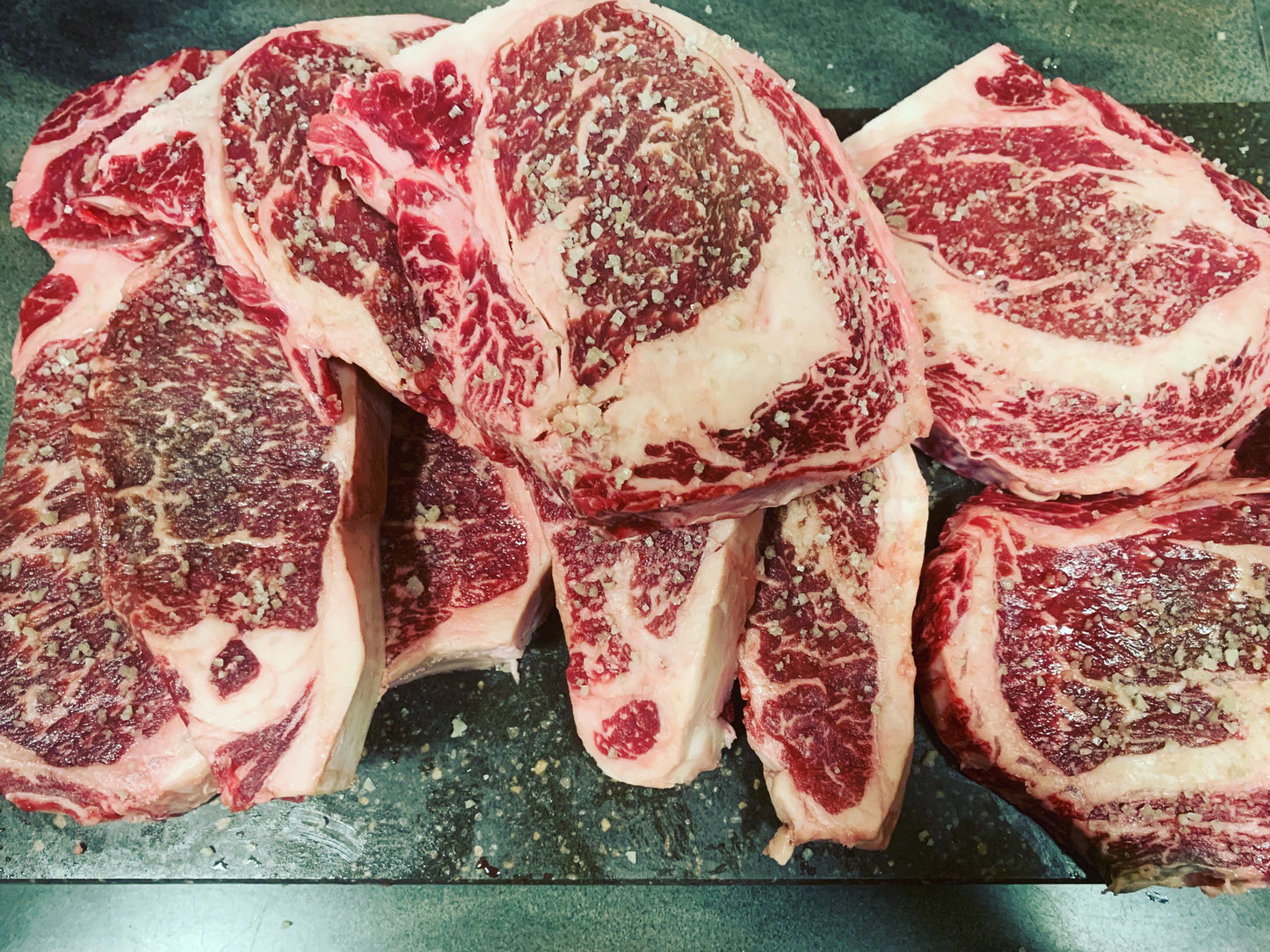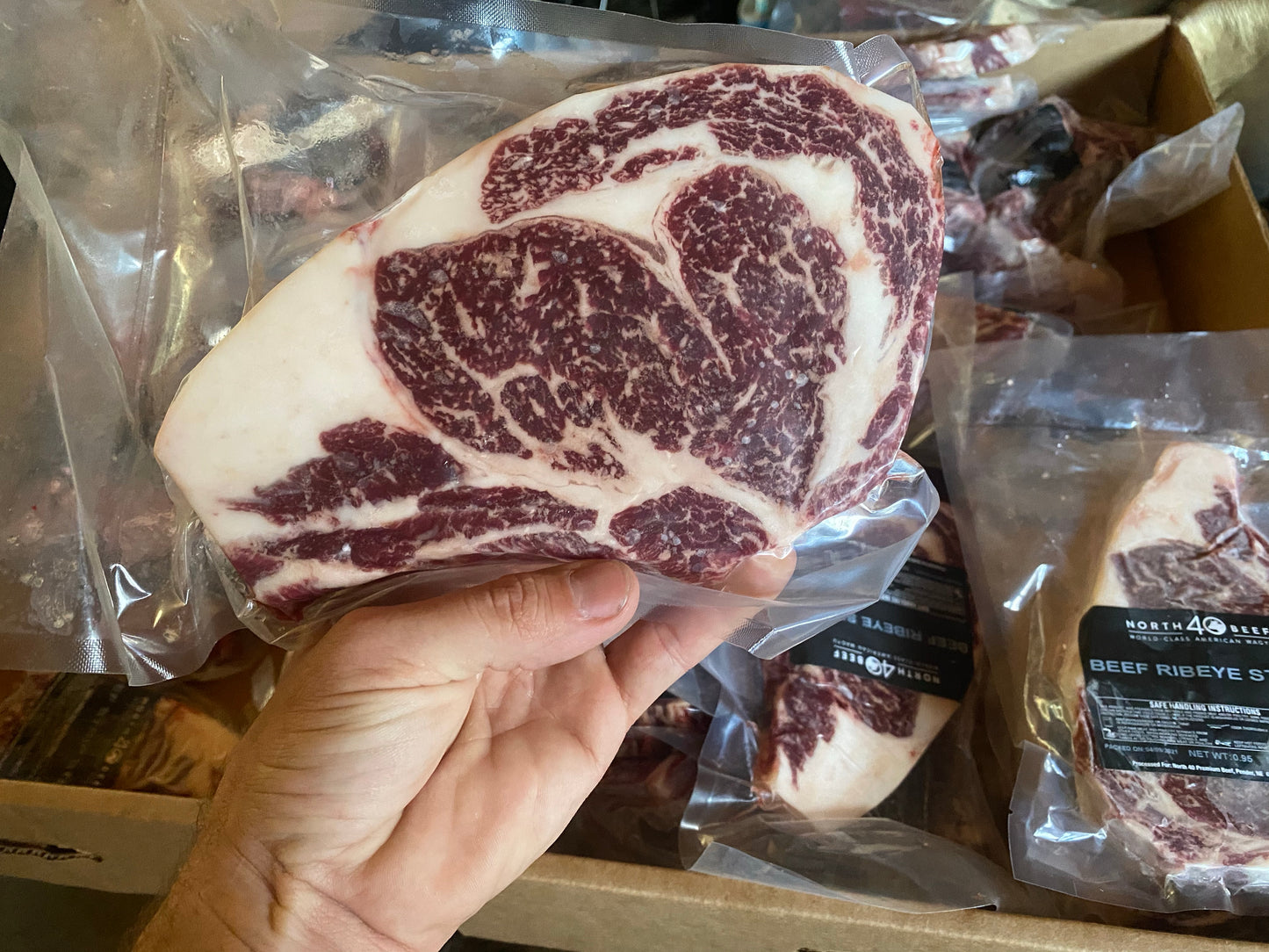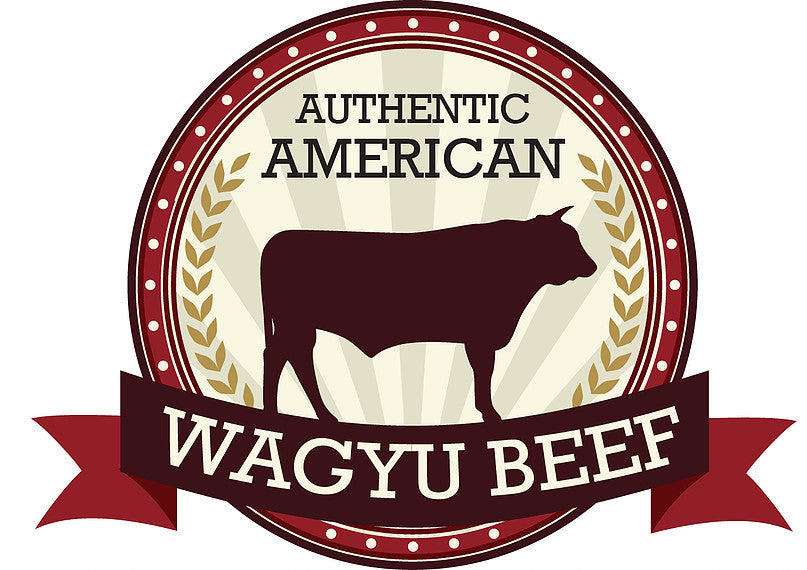 American Wagyu New York Strip Steak
A popular steak, our American Wagyu Sirloin provides great value and a leaner steak option. Our Sirloins are versatile for every scenario and popular among American households.
100% Natural, No Added Hormones