American Wagyu Ribeye Steak
If you were to ask an experienced steak lover what steak he orders, it's the Ribeye. The North 40 American Waygu Ribeye Steak is a favorite by many, known for its prized rich flavor, buttery tenderness, and ease of preparation. All that's needed is a pinch of salt to bring out the flavor in this cut of meat. 
If you are new to American Waygu or having difficulty deciding which steak to begin with, this is the steak for you. 
Individually Packaged
Large and Small Sizes Available (.8" - 1.2")
Grain fed for 500 days.

Hormone Growth Promotant (HGP) Free.

Temperature controlled shipping.

This item ships frozen.

Thawing is normal during shipment.
View full details
Add an additional description to your product option. Ex: Size guides, and other common questions.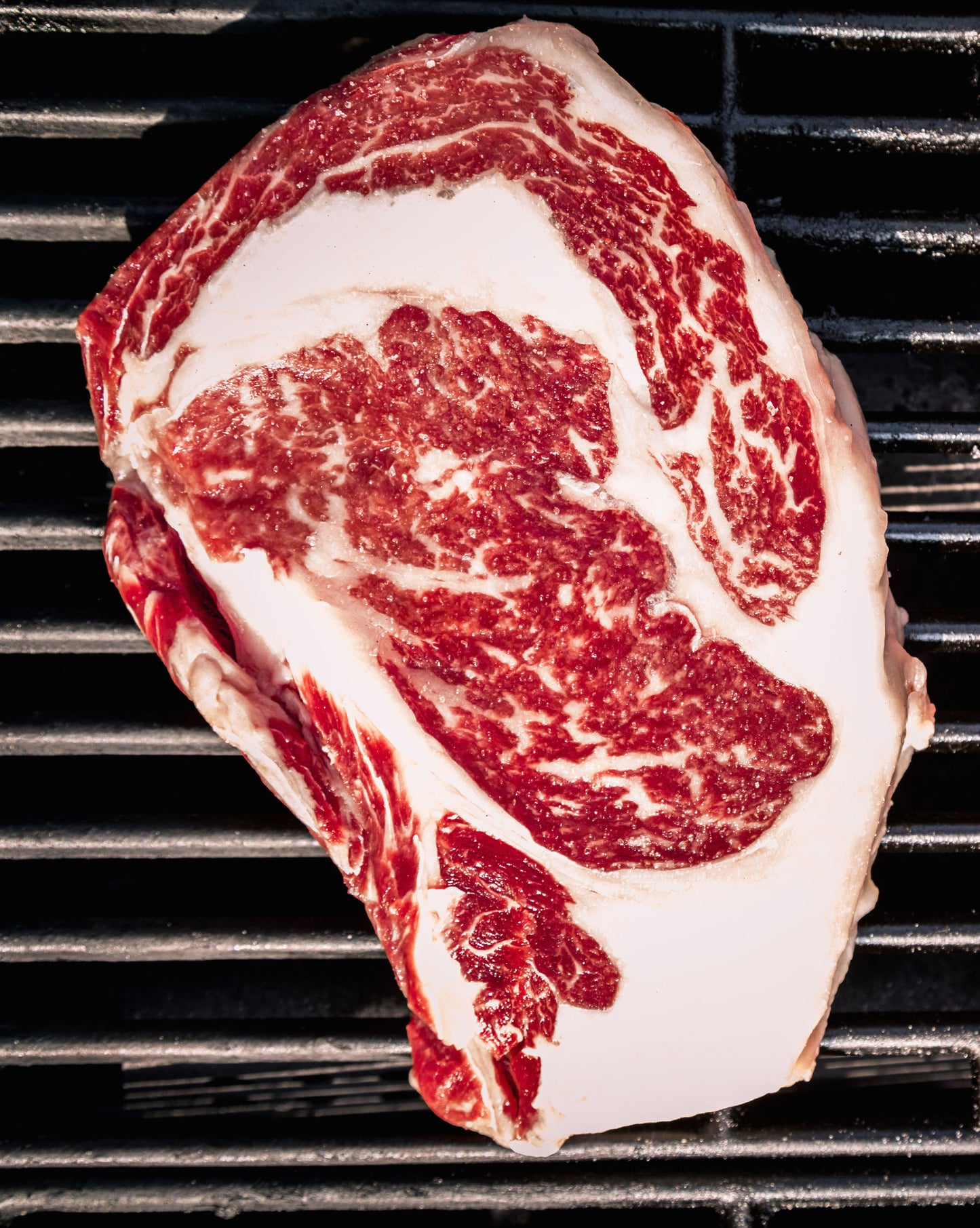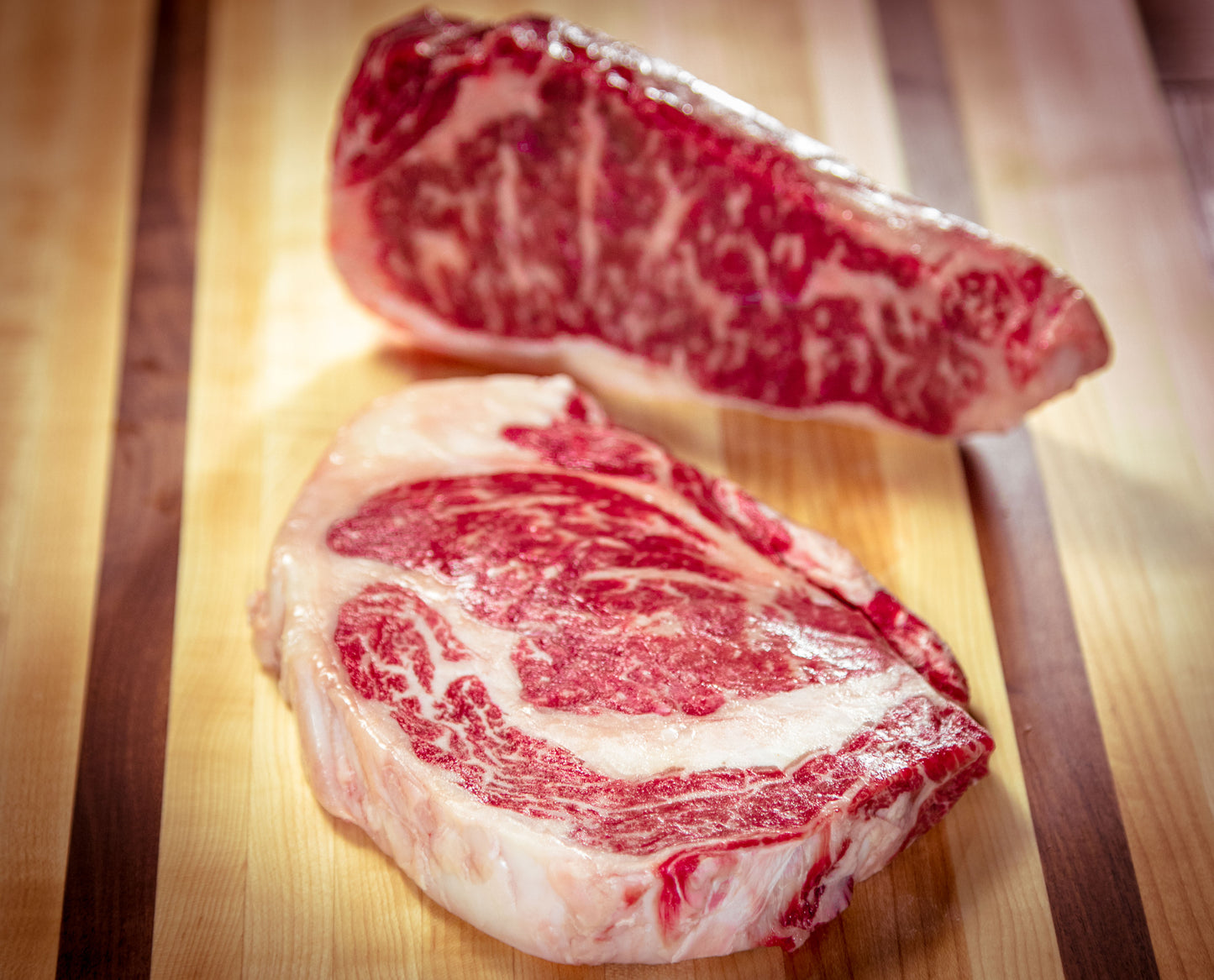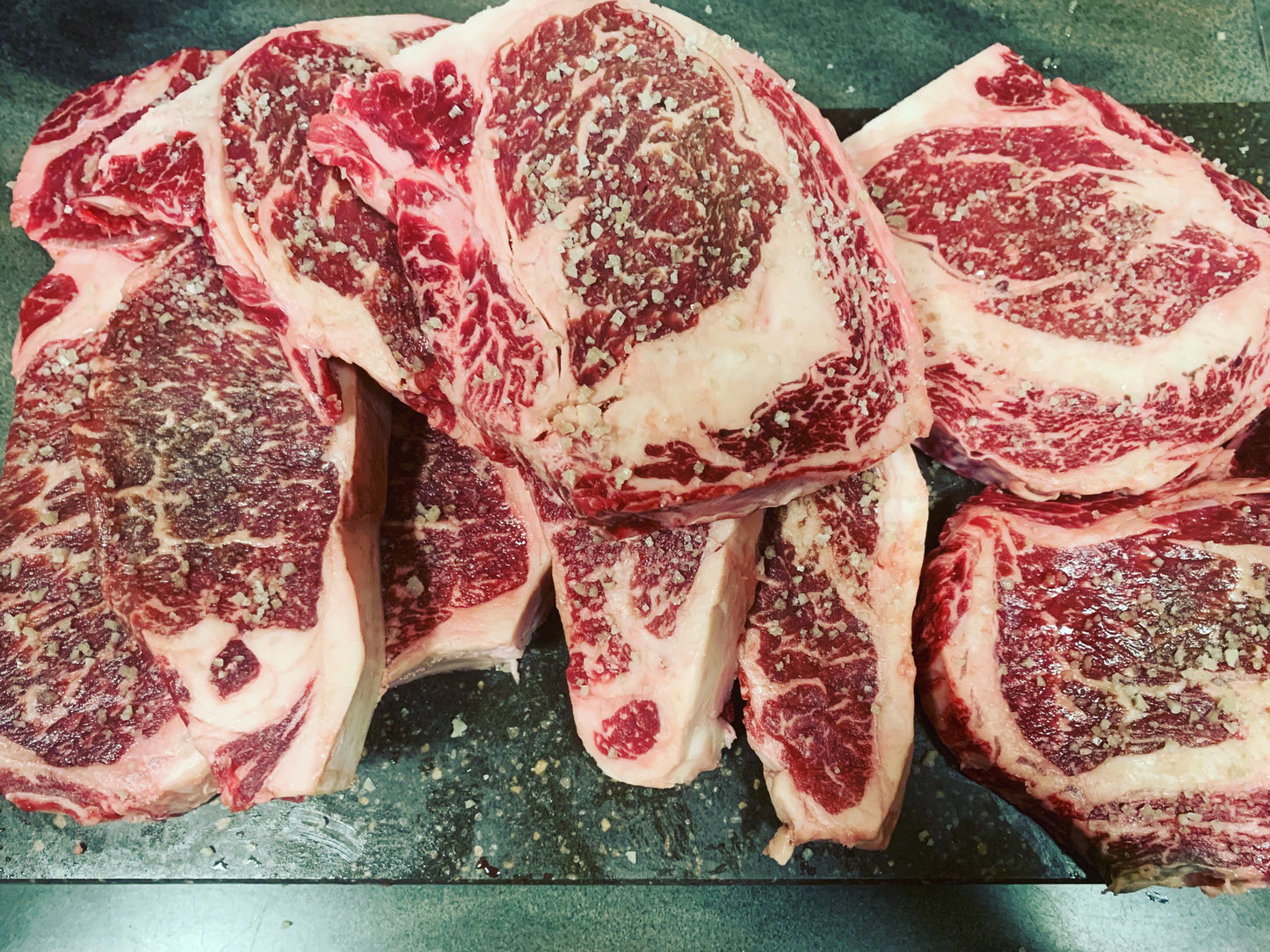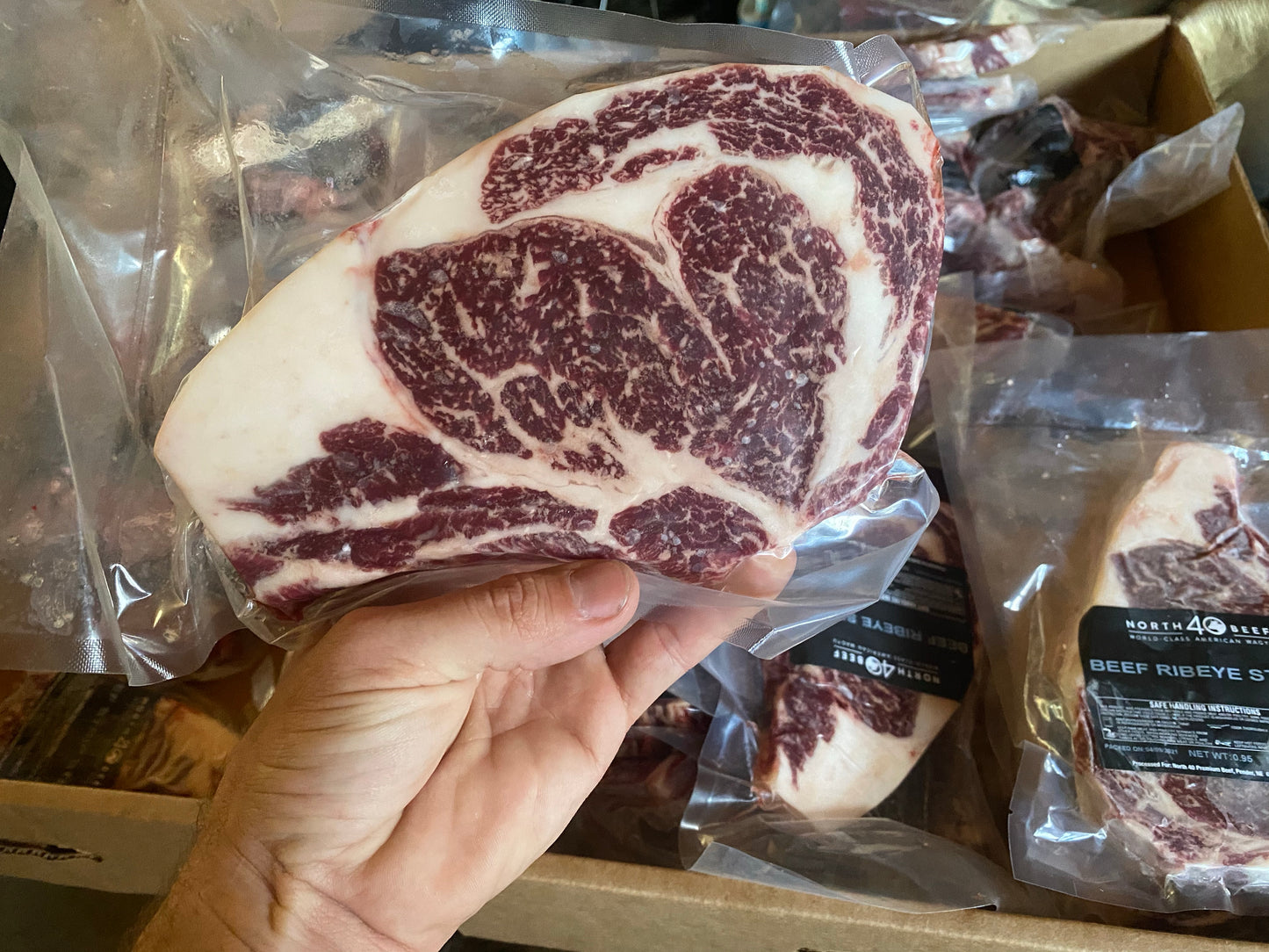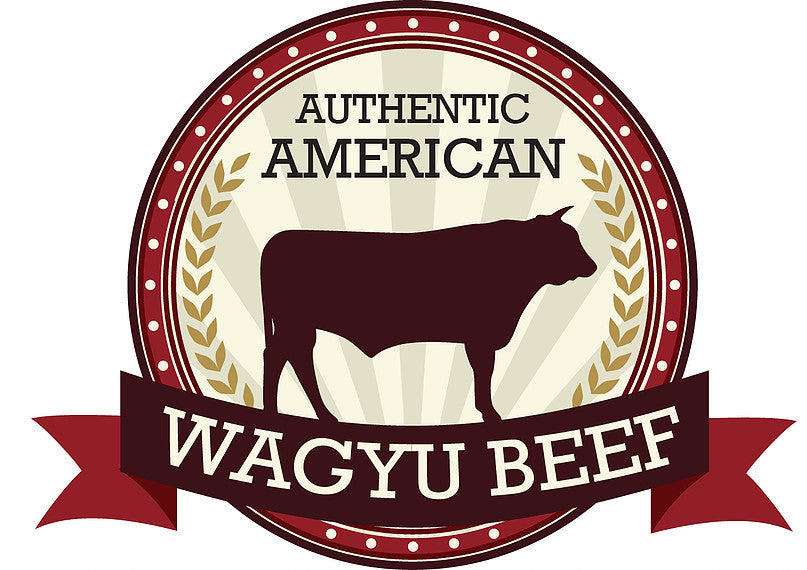 All Natural, 100% Hormone Free, Sustainably Raised.
When it comes to Wagyu beef, it's all about that marbling, partner. Wagyu beef comes from Japan and is known for its high quality and tasty fat. It comes from a specific breed of cattle that's genetically blessed to produce meat with a high degree of marbling. American Wagyu beef, on the other hand, is a cross between Japanese Wagyu cattle and breeds like Angus or Hereford that we have here in the States. It's raised in the U.S. using methods similar to those used in Japan, but with our own American twist. American Wagyu beef typically has a similar level of marbling to Japanese Wagyu, but will have the American flavor profile we know and love.
To cook up a tasty American Wagyu steak, just follow these simple steps. First, preheat your oven to 250 degrees and season that steak with some salt and pepper. Place the steak on a wire rack on a baking sheet, and cook it in the oven for about 30 minutes. You want to cook it until it reaches an internal temperature of 115-120 degrees.

Next, heat up a heavy-duty skillet or grill pan until it's smokin' hot. Put the steak in the skillet and sear it for about 30-60 seconds on each side. You want it to have a nice crust. Once it's seared, remove the steak from the skillet and let it rest for a few minutes before slicing and serving. This method will give you a tender, juicy steak with a crispy, tasty crust. Yeehaw!
Frozen beef will last you about a year as long as it remains frozen. Beef that's been thawed out of its wrapping should be used within a few days. We use nitrogen packaging to keep our goods fresh for up to 30 days. When the freeze-by date rolls around, you best be putting your beef in the freezer. For more information, pay a visit to FoodSafety.gov. It's recommended that you use ground beef within half a year.
Very tasty and tender steaks, will buy again and again
Not enough stars to give the review they deserve! The best ribeyes we have ever had! Perfect marbling and wonderful taste! They are so tender and juicy!
So Good.
Ordered 5 Ribeye Steaks - I was impressed by how quickly they shipped and how good they tasted - the whole family enjoyed them! Will order again!
If you had 6 stars
I bought this for a relative and her husband. They both had Covid and weren't up to cooking or shopping. It took a couple of days before they could even eat the steak. They called and raved at how good the steak was. juicey and tender. Couldn't eat it all so saved what was left fpr the next day. They called me again. Even after microwaving, the stRead more about review stating If you only had 6 starseak was still moist and tender. They loved it!. So today, I ordered some for me. Can't wait to get it!
Ribeyes - OUTSTANDING
Right amount of marbling. You could cut them with a butter knife. You can't bet better.