American Wagyu Tenderloin Filet
An upgraded filet mignon experience from North 40 Beef. Our American Waygu Tenderloin is hand-cut by our craft butcher, to make a well-trimmed, highly prized Filet Mignon Steak.
With incredible texture and deep flavor, this may be our smallest steak offering, but certainly, the most sought-after. You will get two giant filets that will weigh close to 1 pound! 
This is tender flavor is an elevated experience fit for a king. This makes the perfect gift or the signature entre for a special night at home. 
Hand-Cut by our Craft Butcher.
Averages 8 ounces each.
Packaged in Groups of 2 Filets.
Grain fed for 500 days.

Hormone Growth Promotant (HGP) Free.

Temperature controlled shipping.

This item ships frozen.

Thawing is normal during shipment.
View full details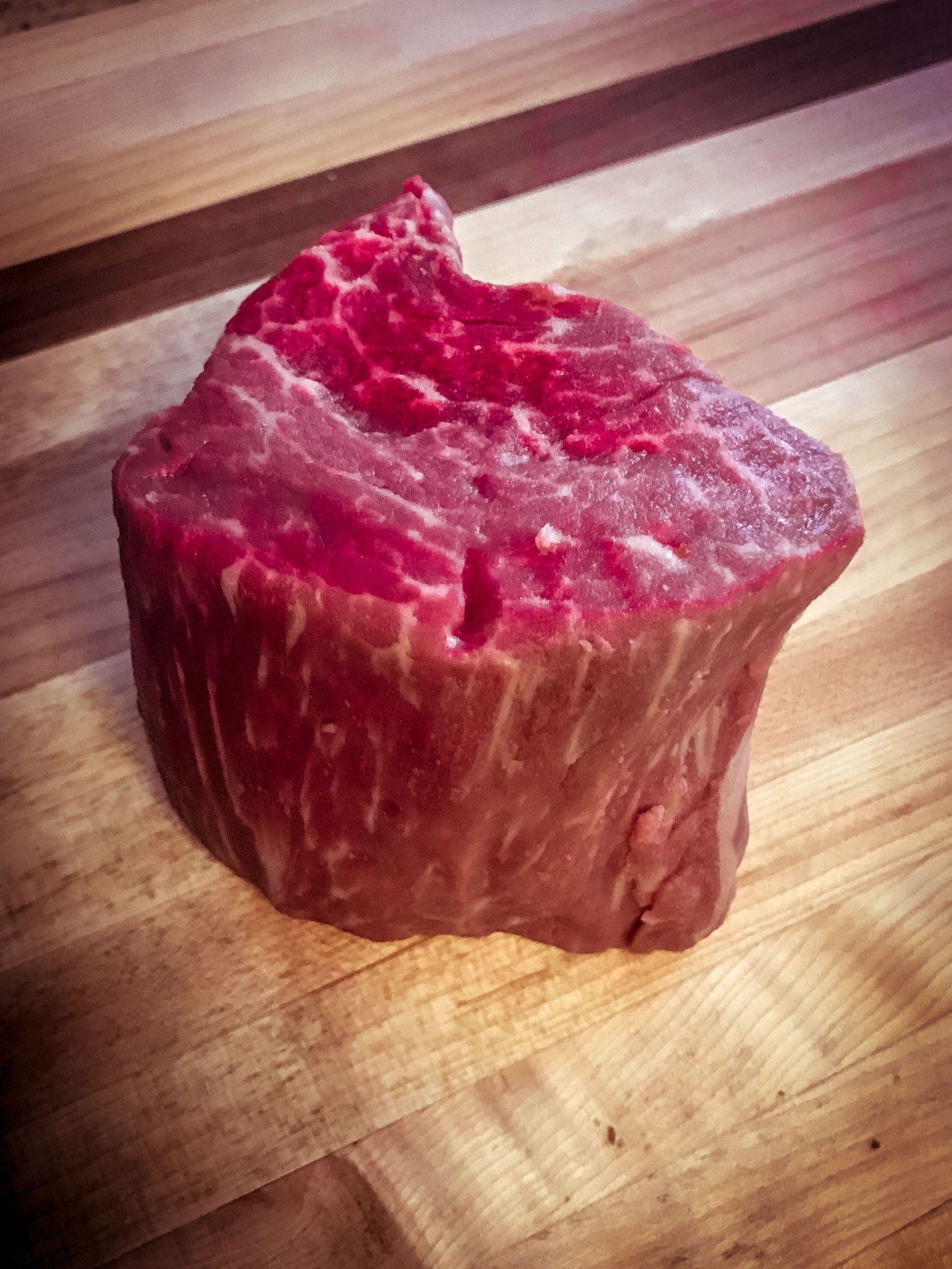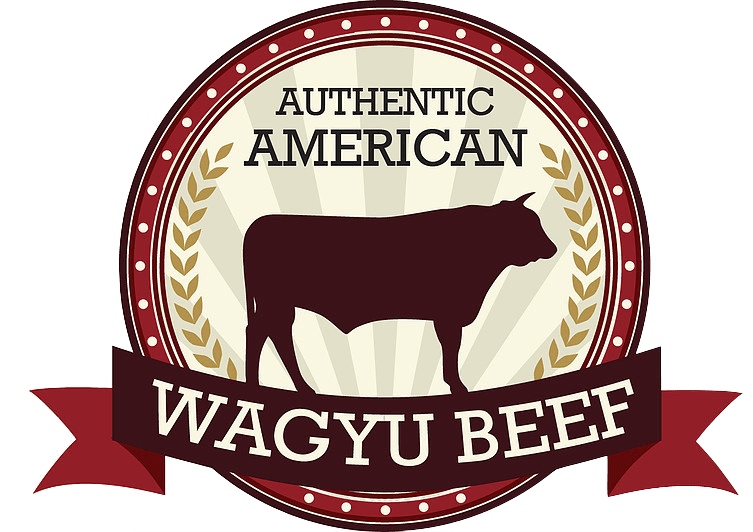 All Natural, 100% Hormone Free, Sustainably Raised.
When it comes to Wagyu beef, it's all about that marbling, partner. Wagyu beef comes from Japan and is known for its high quality and tasty fat. It comes from a specific breed of cattle that's genetically blessed to produce meat with a high degree of marbling. American Wagyu beef, on the other hand, is a cross between Japanese Wagyu cattle and breeds like Angus or Hereford that we have here in the States. It's raised in the U.S. using methods similar to those used in Japan, but with our own American twist. American Wagyu beef typically has a similar level of marbling to Japanese Wagyu, but will have the American flavor profile we know and love.
To cook up a tasty American Wagyu steak, just follow these simple steps. First, preheat your oven to 250 degrees and season that steak with some salt and pepper. Place the steak on a wire rack on a baking sheet, and cook it in the oven for about 30 minutes. You want to cook it until it reaches an internal temperature of 115-120 degrees.

Next, heat up a heavy-duty skillet or grill pan until it's smokin' hot. Put the steak in the skillet and sear it for about 30-60 seconds on each side. You want it to have a nice crust. Once it's seared, remove the steak from the skillet and let it rest for a few minutes before slicing and serving. This method will give you a tender, juicy steak with a crispy, tasty crust. Yeehaw!
Frozen beef will last you about a year as long as it remains frozen. Beef that's been thawed out of its wrapping should be used within a few days. We use nitrogen packaging to keep our goods fresh for up to 30 days. When the freeze-by date rolls around, you best be putting your beef in the freezer. For more information, pay a visit to FoodSafety.gov. It's recommended that you use ground beef within half a year.
Steak Heaven
FANTASTIC taste and tenderness. Why go anywhere else!
Best Steak
This is the steak that I want when it's time for a special meal. They rank up there with the best steaks I've ever had. Sesoned on both sides, seared and then finished in the oven. Perfect. Now I give these as gifts too!
Best Steak Ever - you wont be dissapointed.
The best filet mignon steaks I've had in a long time. The cut of meat came through exactly as advertised. Cooked them on the grill and they were simply fabulous!
Filet Mignon Amazing
Amazing filets!!!! These are the 3rd ones we have had in 6 months and everyone has been more tender than the last one. Incredible flavor so worth the money. I will continue buying from North40 as long as they keep providing them. You can't buy this quality in the grocery store. Amazing!!!
Filet Mignon Steaks
Wonderful Filet Mignon, cooks up perfectly and just the right size. Will order again.